Tech-for-Good is here to stay
The Donation Station by GWD represents a best-in-class contactless fundraising solution, that delivers an immersive donation experience for charities and socially-minded organisations.
We're proud to be able to say that GWD has now been recognised for its strengths. We can report that we've secured a £750,000 investment from Maven, one of the UK's leading venture capital funds.
Better service, through a smarter fundraising device
While the Donation Station has already proven its ability to work hard for charities, the additional funding will allow GWD to improve the technology and support around our contactless donations and fundraising devices, because it's part of our values. Our customers will be able to build long-lasting supporter relationships even more effectively.
Sign up for emails to hear what happens.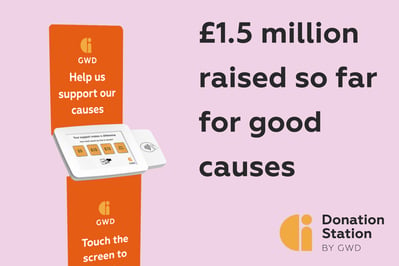 The Donation Station has helped achieve a lot so far for charities, but there's loads more that can be done.
Charities want to make the digital transition. We want our technology to make this easier.
Personalisation and engagement matter with contactless giving - find out how.
Helping organisations build stronger supporter relationships
There's a common problem for anyone fundraising with contactless or cashless payment devices and that's how to connect with donors beyond a transaction.
Tap to Donate is a good call-to-action, but in reality everyone needs a charity donation machine to do more.

Beyond the benchmark of capturing Gift Aid, the Donation Station also offers features and possibilities that build strong supporter relationships, improving sustainability for the long term.
Whether you're responsible for fundraising in-house or corporate partnerships and CSR projects - the impact of Tech-for-Good contactless donation devices should be visible in your donation income and your donor relationships.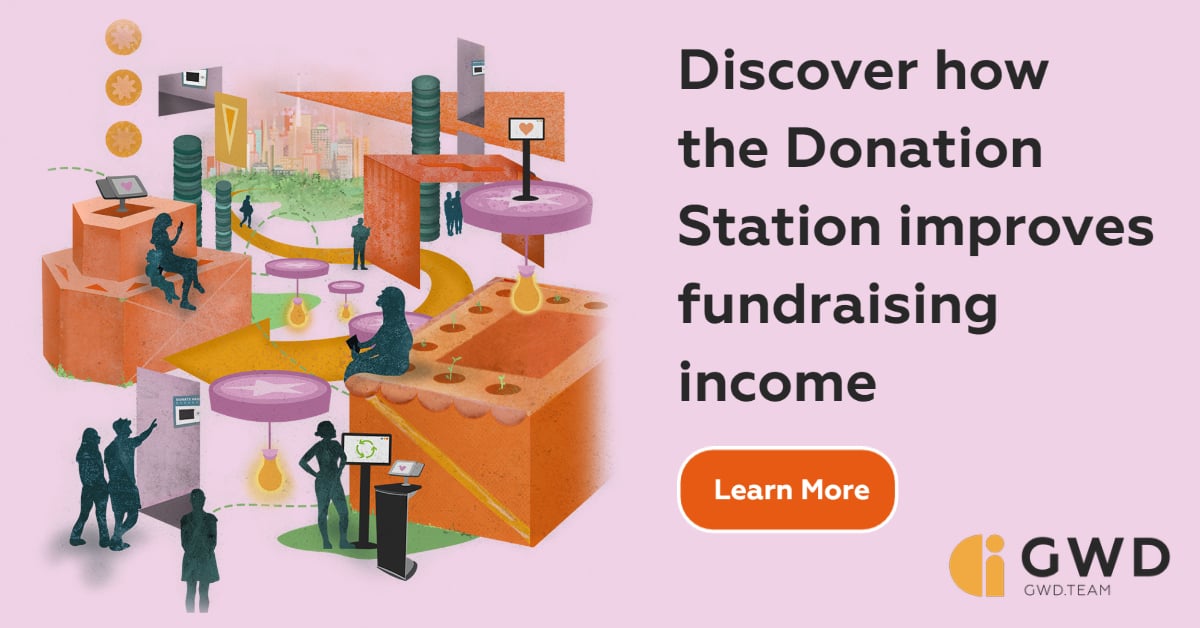 Get in Touch
Customer Service:
Media Enquiries:
Call: 0114 553 1337 Email: marketing@gwd.team
Image Credit: Riverbourne Community Farm Case Study
Helping organisations transition to digital systems
Get in touch to ask us how GWD can help improve your organisation with purposeful products and services.
Topics from this blog: Fundraising Donation Station Digital Fundraising Team News